Holly Lake Ranch, TX 75765
Tel: 903-725-0576 |
sales@rptrading.biz
Customer Photos of Their Projects Using Our Wooden Buckets.
Our Amish made wooden buckets are functional as well as decorative. Our Oak Buckets can be used as water bucket, as well as a pine bucket can.


We have sold them for use in movies, (ie: The Alamo), as photographic prop, and display buckets, for wishing wells, renaissance festival, and reenactment organizations. We have even sold our oak water buckets to to Dolly Parton's pirates voyage dinner and show theme establishment.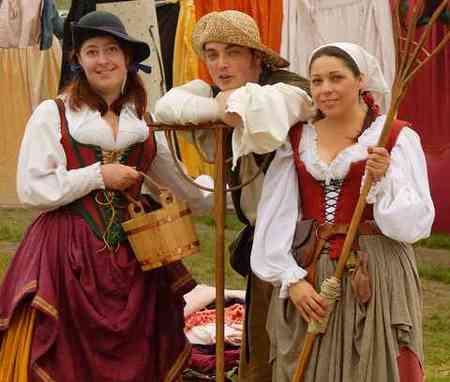 The Photos of our bucket, (just below), in use by customers in the Southern California Renaissance Pleasure Faire - Irwindale, CA were provided by Photos contributed by Michelle O'Brien, of the "Guild of St. Minerva, Washerwomen and Ploughboys." The portray
the use of our Wooden Buckets, Hay Forks, and Rakes, to suite the period. These photos were taken by "Brent Turner Photography"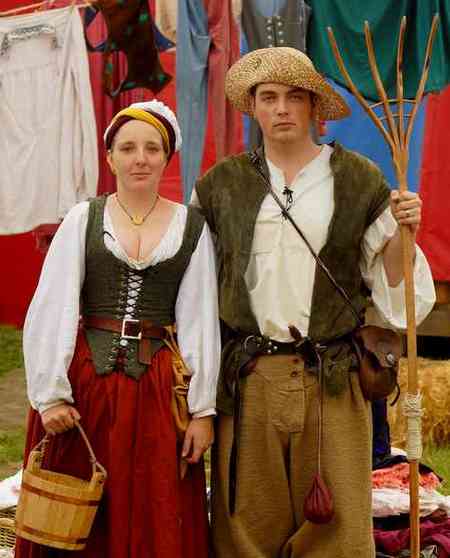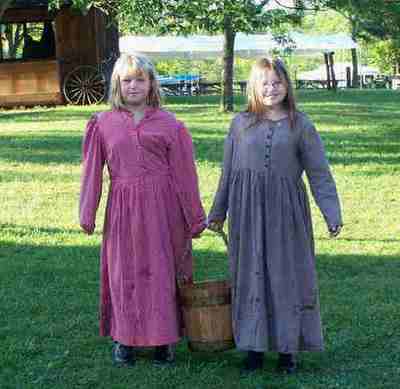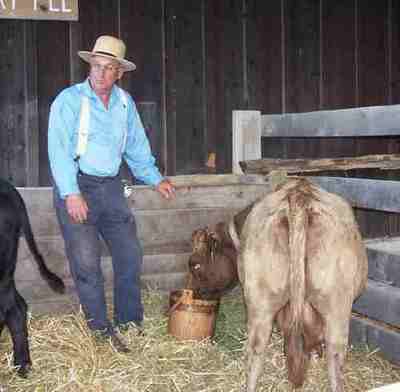 Larry Graber, purchased our "Oak Water Bucket", to use at the reinactment of 1865 at the "Log Village - Old Treshers and Settlers Reunion", at Mt. Pleasant, Iowa 52641. He was kind enough to provide the photos just below.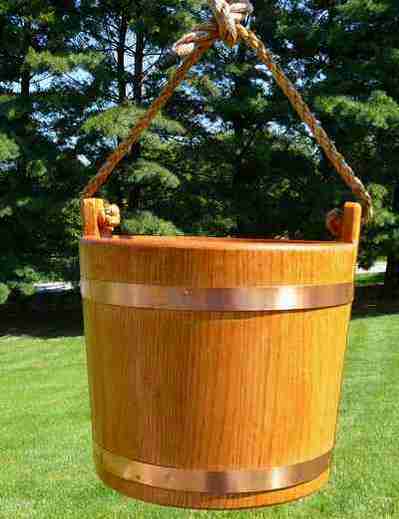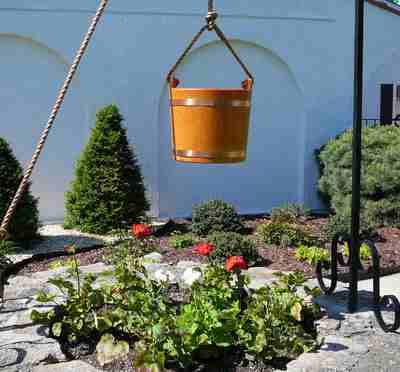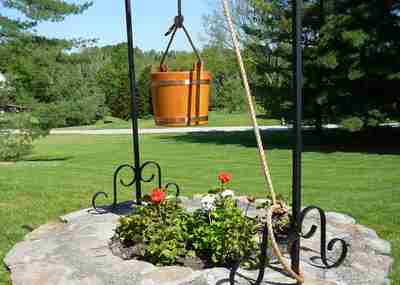 Verne Epperson, of KY, purchased one of our "Large Regular Oak" buckets with a copper band to create this wishing well scene.